Dear Younger Self (Pick size)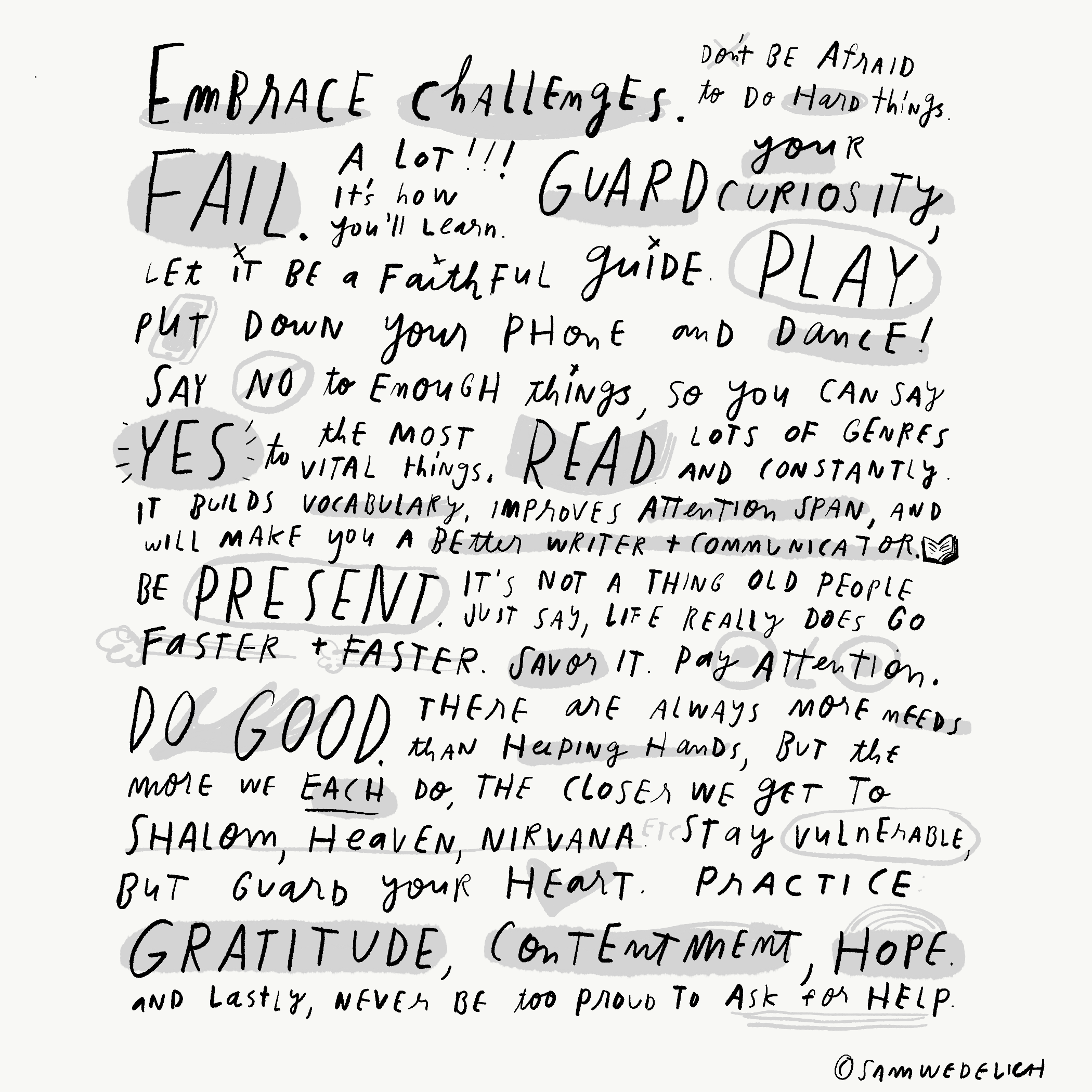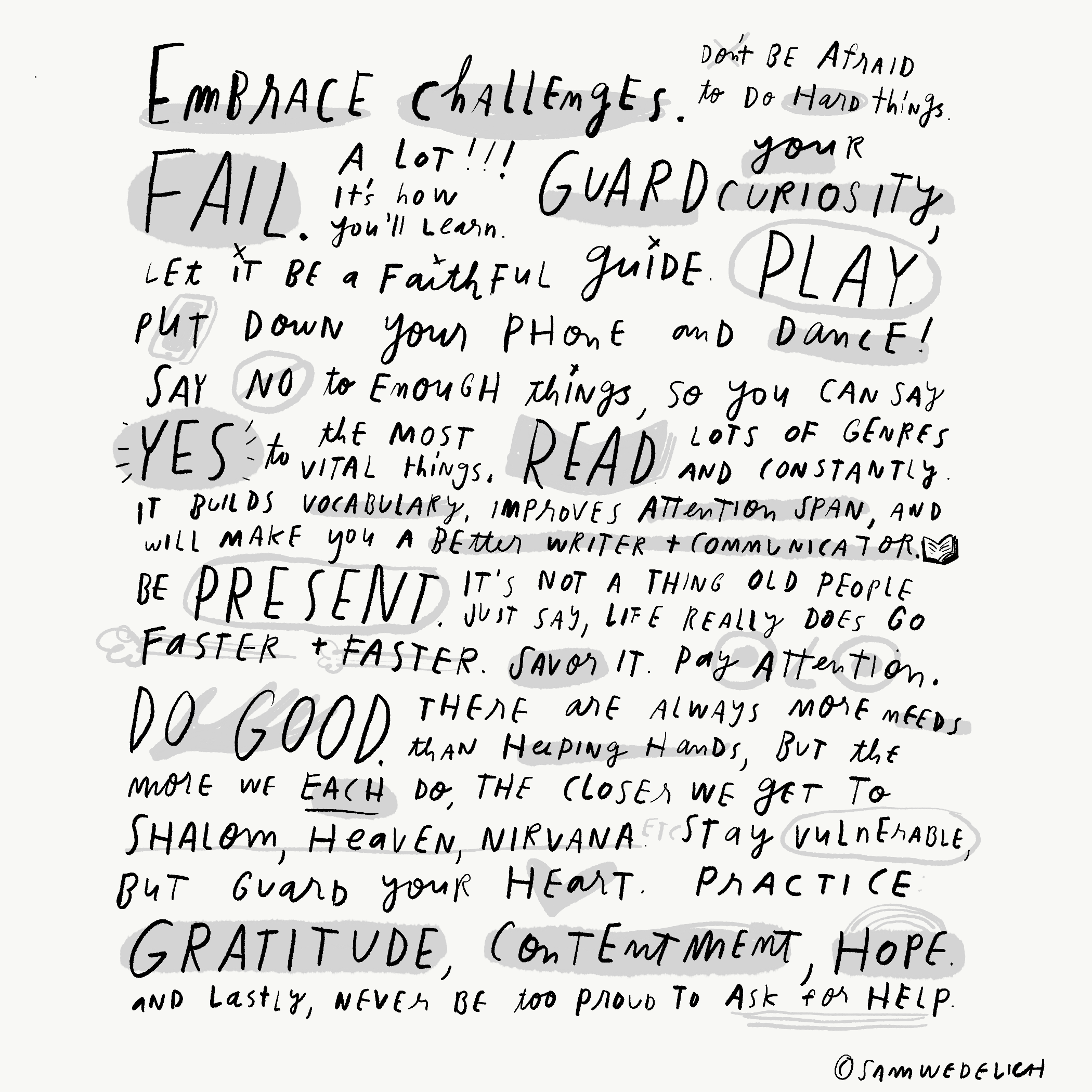 Dear Younger Self (Pick size)
A dear woman in my church died suddenly of a battle with cancer. Her college aged daughter lamented that she hadn't received enough wisdom from her mom and the family/friends put out a request for letters to the daughter.
Words of wisdom, guidance and encouragement for the path ahead.
This was my submission, in the form of an illustrated text.
Prints 8 x 10 and smaller will come in a rigid flat mailer. Larger prints will come rolled in a tube. Upon receipt, use some paper weights or books to flatten art for 24 hrs in preparation for hanging/framing.
20% of the sales of this print will be donated to the Gae Wagner Memorial Fund.